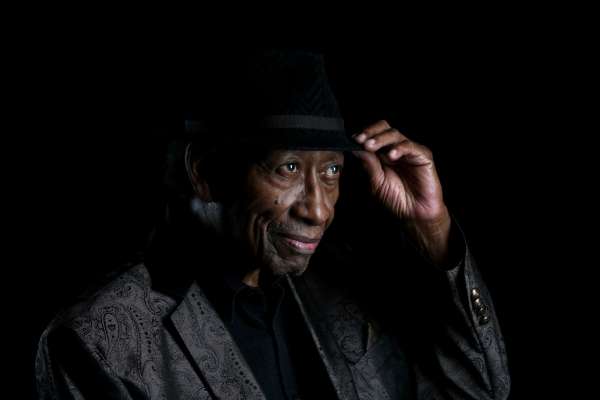 Horace Grigsby's talent and influence runs strong and deep through the Houston jazz scene. Beginning his jazz career in the 1960's, audiences across town are mesmerized by his soulful and emotive voice. Audiences across town are mesmerized by his soulful and emotive voice. The Houston-native thrives on smooth jazz standards where his vocals can really shine. 
Born in 1935, Grigsby grew up on the sounds of Nat King Cole and Joe Williams. He mostly kept his singing to Sundays at church where his father was a reverend. Eventually, he would join the Marine Corps and find his own voice. His time in the military took him to Honolulu, New York and beyond, and every step of the way he would be booking gigs on the side. In 1965, he found himself back home in Houston and he kept on singing. During an era when rock music was gaining momentum, Grigsby focused on  his true passion, jazz. His career in music remained steady and impassioned over the decades. He met his frequent collaborator and accompanist, Bob Henschen, in the early 1970's and the duo have been playing great jazz together ever since, including recording Horace's debut album, "At Last!" in 1997.
In recent years, especially, there has been a revival in jazz. From features on Kendrick Lamar's album To Pimp a Butterfly to jazz collaborations with Lady Gaga and Solange, the classic genre has proven it is a force to reckon with. But then, so is Horace Grigsby. Gulf Coast Entertainment has been booking Grigsby since the 1990's for private events and galas across town. More recently, we had the pleasure of working with Horace during our Bayou City Music Festival in 2018, where it was a true privilege to witness him perform at the historic Emancipation Park. Singing the classics like "What a Wonderful World" and "Girl from Ipanema," Grigsby doesn't just perform—he honors and celebrates the music he loves.


Now at 84 years old, Grigsby's zest for life and passion for jazz withstands the test of time. Despite a global pandemic and the pause we've all experienced, he remains optimistic. "Working makes me happy," he replies when asked about his feelings towards the turbulent times we're experiencing. Grigsby also added, "I ask God every day to take care of me, and I think it's working."
If you would like to support Horace Grigsby and witness in person his talents, he will be performing at Turner's Houston on June 19, 2020. Please join him starting at 6:30 in commemoration of Juneteenth.

Until Next Time,

GCE Team
info@www.gulfcoastentertainment.com
713-523-7004