Wedding Bands Houston 
Weddings are our specialty. Whether you are looking for a fabulous variety band for your reception, chamber music for your rehearsal dinner, or a gospel choir for your ceremony, we will help you create the perfect weekend of Houston wedding entertainment that you and your guests will never forget. We arrange for wedding bands Houston locally and outside of Texas for grand events, as well as for classic, intimate affairs.

We know you want the music during your big weekend to make a lasting impression, and only in the best way! Let us help you find the perfect Houston wedding entertainment to fit your vision and budget, and let us coordinate the production details with your band and venue (and coordinator, if you are working with one), at no added cost.

We know you can find anything online in this the age of DIY, but what happens when the band you find accidentally double books, and you are left without entertainment the week of your wedding? Is your band insured? Will they be professional? Are they actually any good in person, or do they just have a great video editor? These are all questions you do not have to ask when booking through Gulf Coast Entertainment. Within 24 hours, we will send you a proposal with only the most talented, professional, and reliable groups to perform for you and your guests. We also put holds down for you with these groups so that you have first right of refusal if another bride inquires for your same date. With 35+ years' experience in the music industry, you can trust us to make your wedding weekend one to remember, for all the right reasons.
Check out some of our favorite local, regional, and nationally touring variety bands, chamber, jazz, and big bands. Click here to search by type of music.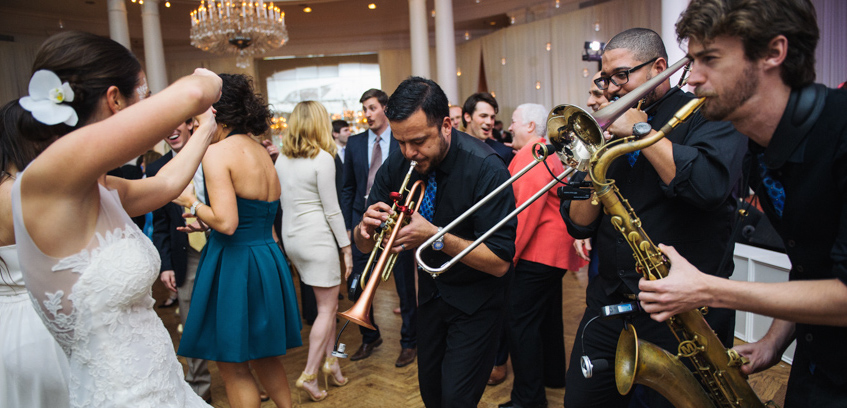 Find the perfect group for your:
Reception: Click here to find the perfect band for your big night!

Ceremony: The soundtrack to your walk down the aisle.

Rehearsal Dinners: Find lovely background musical options for dinner the night before your wedding!