GCE Employee Spotlight: Annie Criner Eifler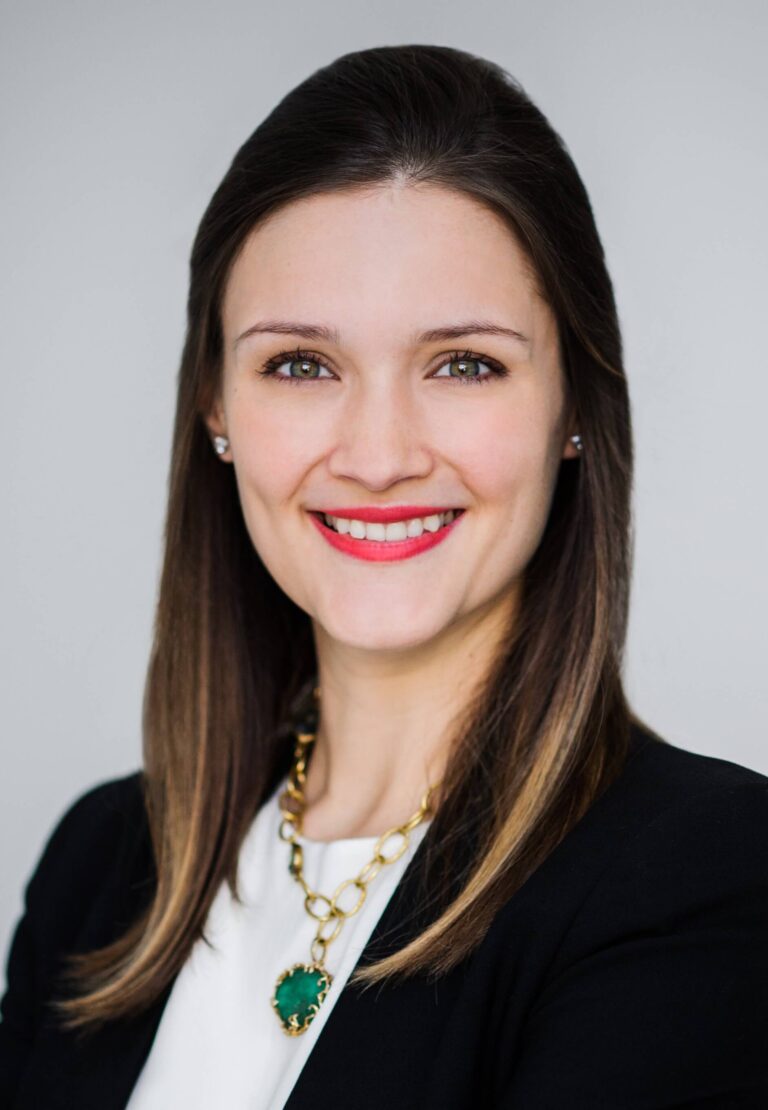 What path led you to work at Gulf Coast Entertainment?
A: I grew up around music all my life. Susie [Criner, co-owner of GCE and mother to Annie] has worked in the music industry for more than 35 years, founding Gulf Coast Entertainment and opening and booking Houston's live music venues, Rockefeller's and The Fabulous Satellite Lounge. As a result, the music business has always been a part of my life, but it wasn't until Susie and I started working together at Music With Friends, a private music club in Houston, that we realized it would be that much more fun to work together at GCE as well. I had plenty of practice working at GCE, starting as an intern in high school and helping out in the office on and off until 2015, when I technically started full time. I was honored to come on as co-owner of GCE at the beginning of 2016.

What is one of your most memorable/favorite events you have worked on?

A: I worked on my most memorable event—my wedding—as a client of GCE's! The reception took place in Cashiers, North Carolina at the Chattooga Club. In keeping with the setting, we had Nitrograss, a local bluegrass group, play during cocktails, and later we had Simply Irresistible play nonstop to keep the party going.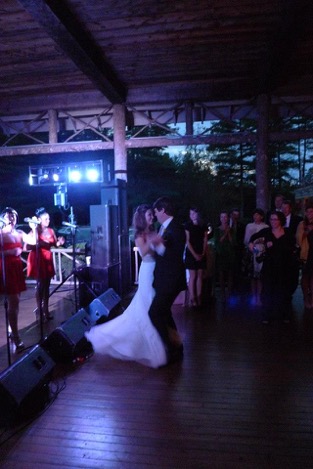 First dance to "You Make My Dreams" by Hall and Oates, performed by Simply Irresistible. Photo credit: Whitney Burns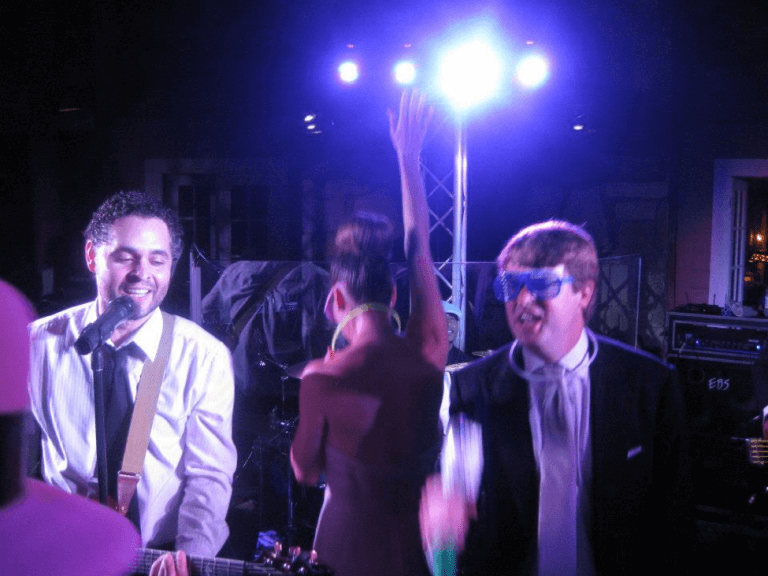 Bride and Groom join Simply Irresistible on stage for "Don't Stop Believing." Photo Credit: Jennie Getten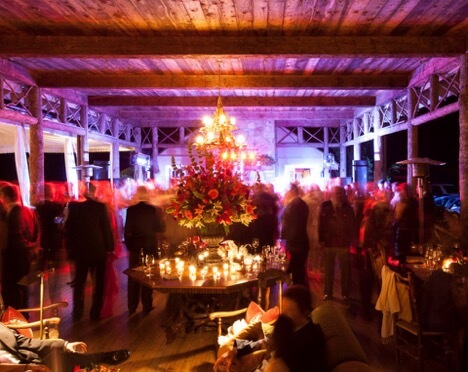 The Lodge at The Chattooga Club. Photo credit: Heather Anne Thomas
Who are some of your go-to artists to make an event especially memorable?
A: Of course, I love Simply Irresistible for a wedding or gala. They always keep the dancefloor packed and play something for everyone. Plus, the guys and gals in the group are just so lovely and talented. You cannot go wrong with SI!

Simply Irresistible
We recently booked the Quebe Sisters with openers the Purple Hulls for the Discovery Green Thursday Concert Series and I fell in love with them all over again seeing them live in such a beautiful space! If you're looking for the best in western swing and bluegrass, respectively, it doesn't get much better than these talented ladies.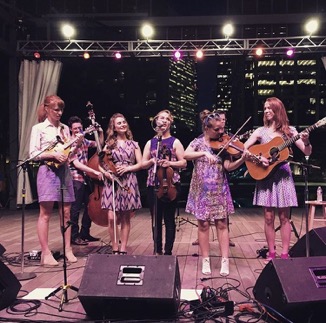 The Purple Hulls (far left and right) and Quebe Sisters (three middle) share the stage at the '16 Spring Discovery Green Thursday Concert Series. (Photo courtesy of Instagram)
David Caceres is one of our go-to artists for cocktail parties, weddings, galas—he can do it all. Whether you need a solo crooner or a full orchestra, David is one of our regional favorites.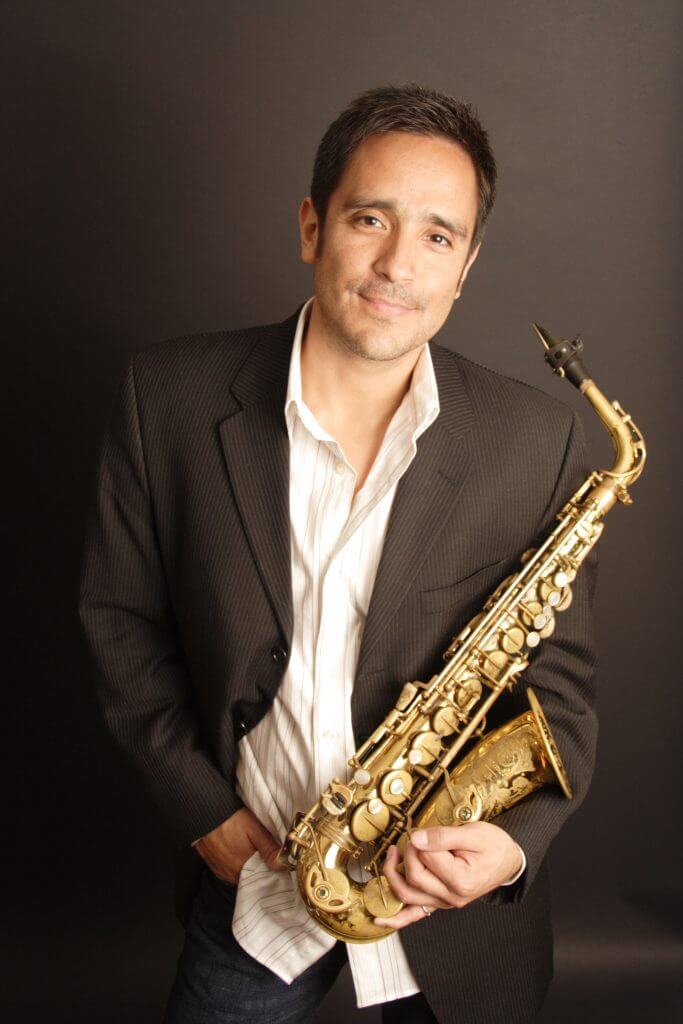 Houston is lucky to have the N.O. Hustlers Brass Band here to liven up any party with authentic NOLA soul. We have booked them for all kinds of events, from an annual New Years Day party, to a funeral reception, galas, weddings…they do it all!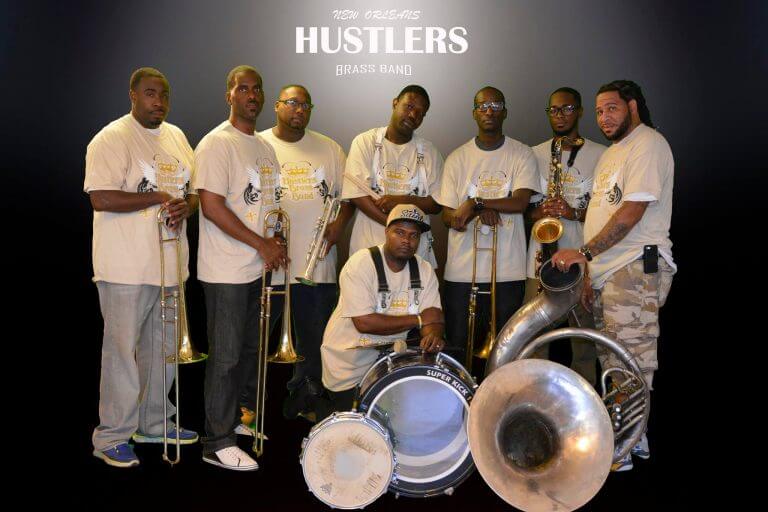 The N.O. Hustlers Brass Band (photo courtesy of Facebook)
What advice do you have for someone who is thinking about hiring entertainment for their party?
A: Make sure that the entertainment is in keeping with your venue. You wouldn't want to hire a 17-piece orchestra for your wedding if your reception is in someone's 1,500 square foot home, for instance. Obviously that is an extreme example, but the point is you want the whole night to make sense, and your music can make or break the night.
What are 3 things people may not know about you?          
A: I just had a baby! Little Charlie makes me laugh all day long. His dad and I have never been happier, though we have been more rested! Oh well, who needs sleep anyway…?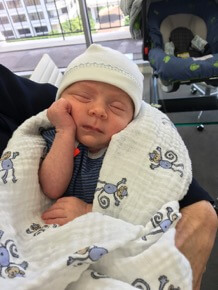 Baby Charlie Eifler visits the GCE offices July '16 
One of the first concerts I remember going to was the Dixie Chicks' show at Rockefellers in the 90's, where the group played to an intimate crowd of a couple hundred people. That was the beauty of Rockefeller's—Susie booked so many unbelievable groups there before they made it big, including Garth Brooks, Dave Matthews, Ray Charles, Ella Fitzgerald…the list goes on!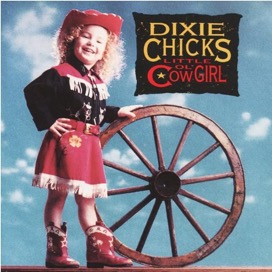 In addition to our work at GCE, Susie and I also work together at Music With Friends, a private music club in Houston presenting legendary musical acts in an intimate setting for our membership of 500 people. Three times a year, Music With Friends presents its special evenings at the Hobby Center's Zilkha Hall, with cocktails and heavy hors d's before and after the show. So far we have presented Tony Bennett, Lyle Lovett and his Large Band, Bonnie Raitt, Boz Scaggs, Diana Ross, and we are excited to present Kenny Loggins on 9/27/16 and The Doobie Brothers on 11/21/16!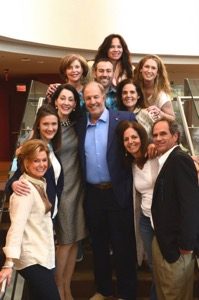 Annie and Susie (2nd and 3rd from left) with the Music With Friends family. Photo cred: Donna Bise
Contact:
Annie Eifler
Owner, Gulf Coast Entertainment
annie@gulfcoastentertainment.com
713-523-7004