Jordan Kahn: Music, Performing, Food, and the Great State of Texas
We recently sat down with Jordan Kahn, the face and band leader of the incredible
 

Jordan Kahn Orchestra, to talk about music, performing night after night with one of the hottest new bands in Texas, and what he does when he's not filling floors.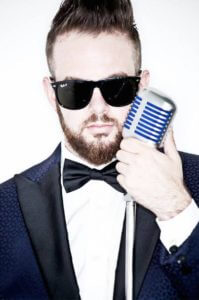 What should our brides and clients know about you?
Texas Raised, and Texas Proud, I first began studying music and the performing arts at the young age of five, always singing around the house and playing the piano. Raised in a very rich musical environment, those studies continued from home to the Plano Independent School District, and then to Berklee College of Music. At Berklee, I acquired a Bachelors of Music in Performance, and in Production & Engineering. I would say I am the result of a natural musical instinct, paired with great music teachers, amazing parents, and a single focus to be a great entertainer. Being able to share my passion for music with others week after week is something I am most grateful for. I love what I do, and I couldn't imagine doing anything else.

When did you start singing?
My parents would say when I was 3. We were driving down to Texas from Ohio, where I was born, and we were listening to Frank Sinatra's "I've got you under my skin". I started to sing along, and for a minute, they didn't realize it was me singing…they thought it was the recording!

What is your favorite part about being a band leader?
My favorite part would definitely be the process of making other people's thoughts pre-event a reality on the dance floor at the event. I get to be involved in so many unique opportunities to make things special and one-of-a-kind for people. There is a lot that goes into event performances, and the expectations are high. Delivering on those expectations, and then of course, the smiles and joy we get from our Customer and their guests after the event….that would have to be my favorite part.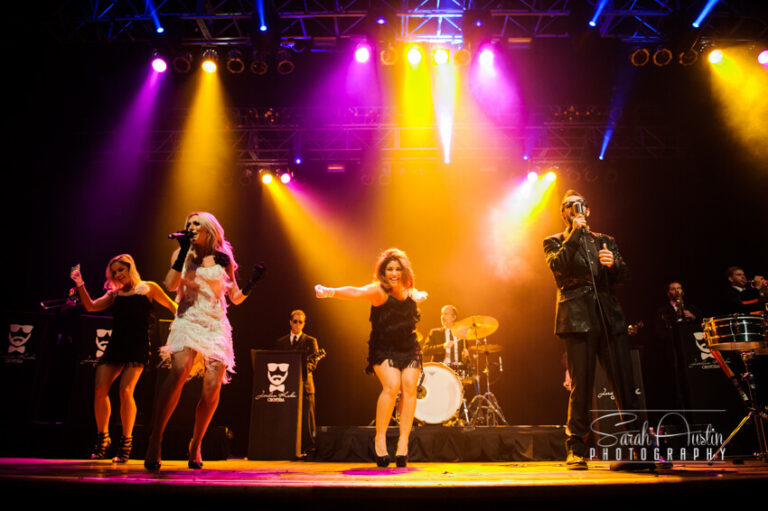 What song is most requested at weddings?
The most requested songs during an event would be "Shout". One of the most successful songs on the dance floor would be "Uptown Funk". One of the most requested do not play's would be "Brick House".


Do you work from a pre-determined set list or "call" the songs as you go?

The short answer is, I "call" the songs as I go. The long answer is that it's a little bit of both. Not all music is created equally. I do have criteria that defines whether a song will, or will not be successful on the dance floor. Things like beats-per-minute, genre, audience demographic, and energy in the room all play a factor. I generally take the direction I receive from an event producer…their favorites, their do not plays, their timeline, and create a mental sketch of what Im going to do. Ultimately, the last piece of the puzzle is the crowd response, and so after all of that is considered, I do "call" songs as I go.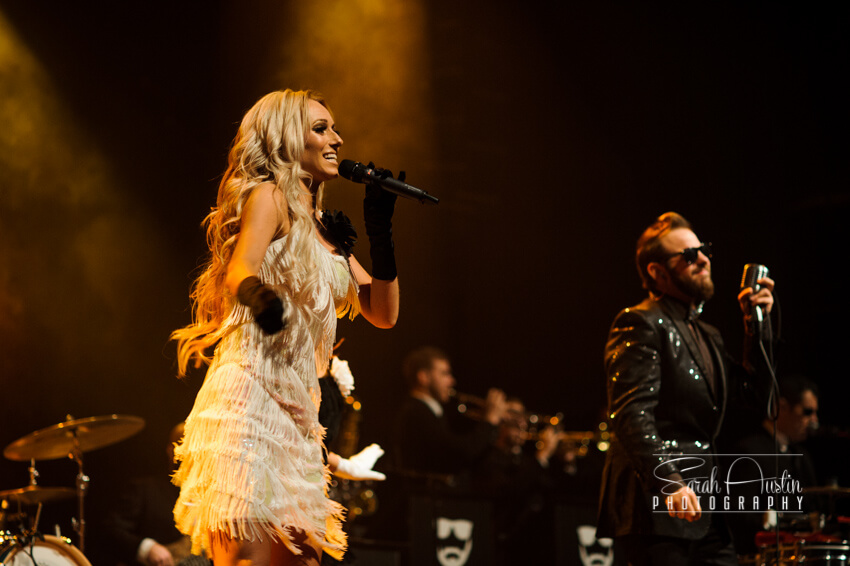 Do any events you have played stand out over others as being the most memorable?
In Houston most recently, the MFA Gala is a huge stand out for me. The production and decor on that event was incredible, and the dance floor was full! I also love performing for a cause. Every year we play for tens of thousands of people doing the Susan G. Komen race for the cure. We donate that performance, and I love getting all of the survivors, donors and supports on the dance floor as we raise money for a cure! There are many many many more, but these are some standouts at the moment!

We know you live in Dallas, but what are some of your favorite things about Houston?
I've been performing all over this country. The people in Houston stand out to me. They are so nice and kind. I've also noticed the restaurant scene downtown is quite impressive. We musicians do not get to spend much time exploring when we travel. Most of our time is spent traveling, preparing for a show, performing, and then we're out the next day. I do plan to spend a week here soon exploring, and would love any of your recommendations! Send them to Gulf Coast Entertainment!!!

What would you be doing if you weren't playing music for a living?
I have quite a bit of hobbies. I enjoy aerial photography, movies, yoga, and hanging out with friends. However, if music was not an option as a profession, I find an extreme amount of enjoyment in cooking….especially cooking for others. My friends call me "Chef Kahn". On my days off, you will probably find me with friends, testing out a new recipes and enjoying the process of making great food!


For more information on the Jordan Kahn Orchestra, please give us a call or send us an email. 713-523-7004 or info@gulfcoastentertainment.com