How to Avoid Stress in Booking Wedding Bands in Houston & Austin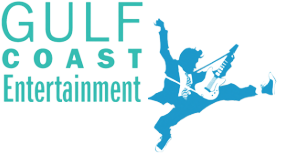 Call

 

your local agent 9-12 months ahead of the wedding date. The most popular wedding bands get snapped up early so make this one of your top priorities. If you plan to marry in December, be prepared to pay a premium for your band as those precious Saturday nights are often booked for corporate parties.
Decide on your

 

budget

 

for music – don´t forget the ceremony music and DJ for the breaks! This can be a dollar range or you could decide what is the most you can spend. Be honest with your agent and let her present the best options you can afford, but not tempt you with bands completely out of range.
Look at all the band

 

options

 

in your budget presented by your agent and narrow it down to 3-4 bands. You should be able to view online a band´s photo, song list, and biography and listen to an audio sample or view a video. Ask for references. If there is a special song you are sure you want played, ask if the band would learn it. You should be able to evaluate the options pretty well in this manner, but it´s always great if you can see the band playing live.
Ask for opportunities to

 

see the bands

 

live and take along your fiancé or a friend. Introduce yourselves to the band leader on the break and tell him you are considering them for your reception – get a feeling for the band´s personality and see if it´s a good match. Keep in mind, though, that if the band is playing a date open to the public that they may dress differently, and may play a repertory that they would not play at your reception. The most professional bands know that their behavior, attitude, attire, and playlist are very different at a private party.
Confirm

 

the band with your agent and look for her paperwork to outline all the details of the party. Your agent will note the name of the band, the number of performers, the date, time, location, type of event, and outline the payment terms. It should be clear who is providing the sound and lighting equipment, as well as the staging, power, break room, and any hospitality for the band. If you don´t engage a DJ to play music on the band breaks, make sure the band will provide recorded music or that you can plug in your mp3 player. Relax and know you´ve made a great choice for your big day!
For more tips on how Gulf Coast Entertainment can help in booking your wedding band, please email us at info@gulfcoastentertainment.com or call 713-523-7004
Original article here.