GCE Wedding Spotlight: Meredith & Mike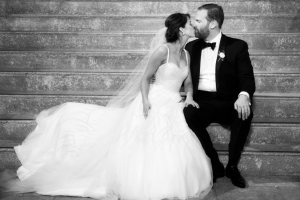 There is nothing more rewarding than hearing that our clients loved the band we proposed for their event, but when our adorable bride Meredith told us how much she loved the Atlanta Showstoppers at her wedding reception earlier this year, she had us grinning from ear to ear! Meredith wrote:
Best. Band. Ever. 
Every single person I talked to said the band was the best band they had ever seen at any wedding. I of course told them you helped us find them! 
Thank you so much for suggesting them and for helping set up the music for the wedding- it was the highlight of the reception. The band was professional and personable. They really thought of every detail: from having Mike on stage for "Shout" which I told them was one of Mike's favorite songs, to their last song including a sort of New Orleans second line with the horns leading guests out to the getaway car. 
Truly incredible.
Thank you so so much!!!! 

Check out this gorgeous video trailer of Meredith and Mike's special night, and keep reading for more details on their fairy tale evening.


curteosy of Bear Hands Media Group.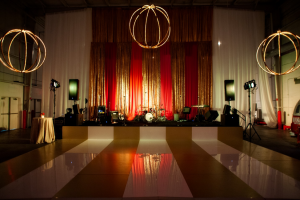 Before the evening began, a sneak peak at the amazing dance floor and decor at Silver Street Studios.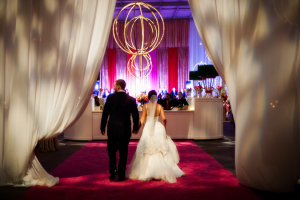 The bride and groom's grand entrance as Mr. and Mrs. Michael Pruyn!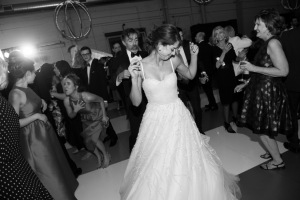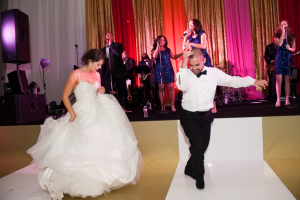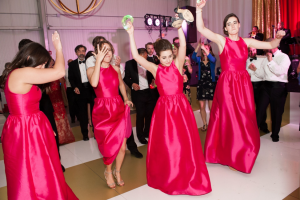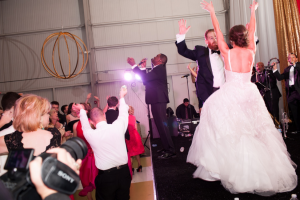 It's boogie time!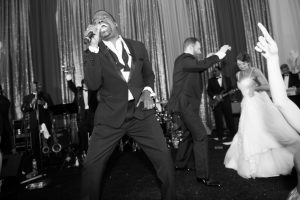 The Atlanta Showstoppers 

One of the leading party bands int he country, bandleaders Glenn Carvin (keyboards) and Kenny Faison (sax) have assembled one of the most talented and versatile party bands on the scene today with a unit that stacks up favorably against any national act.  There are 5 amazing vocalists on the front line, 3 power packed horns and one of the tightest rhythm sections anywhere round out the 12 piece line up. The band members have performed all over the world with major recording artists including Aretha Franklin, Peabo Bryson, and most recently Justin Bieber, and have also appeared on Late Night with David Letterman, The Tonight Show with Jay Leno, The Today Show, Saturday Night Live, and Dancing With The Stars!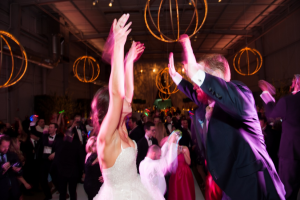 The packed dance floor and the bride and groom on stage for "Shout!"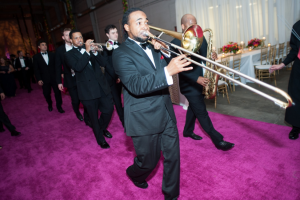 New Orleans style second line leading guests out for the bride and groom's departure!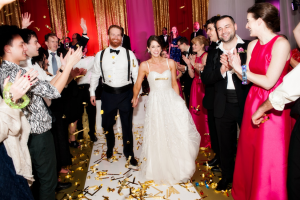 The big farewell!
A huge thank you to Allison Butcher from Keely Thorne Events for her assistance in making sure everything went off without a hitch at this gorgeous wedding reception in Texas.
Vendor shout outs:

Venue:  Silver Street Studios
Photographer: Ashley Garmon
Videographer: Bear Hands Media Group
Planner: Allison Butcher from Keely Thorne Events
Flowers/Décor: Rob Smith, Events in Bloom
Caterer: Culinaire 
Cake: Who Made the Cake?
It was such a treat to work with Meredith and Mike on their big night. We hope you find some inspiration here too!
Xo,
Annie
annie@gulfcoastentertainment.com
713-523-7004