GCE Employee Spotlight: Susan Criner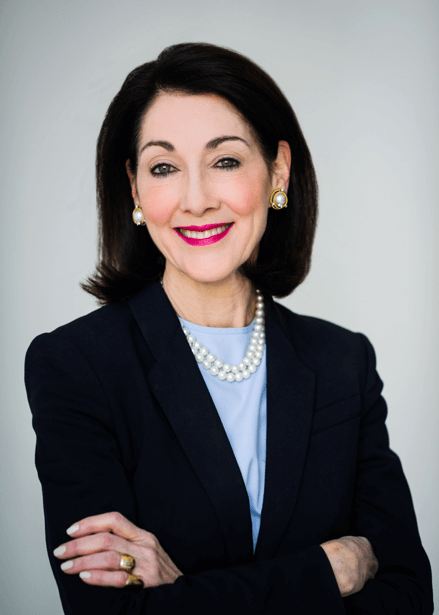 Q:What path led you to found GCE?
S: In the late 70's my husband Sanford was restoring and revitalizing homes and businesses in the Heights and especially along Washington Avenue.  The most significant building and project was the old Citizens (later Heights) State Bank Building which was restored and repurposed as a showcase nightclub we called Rockefeller's.  We had hoped to find a savvy operator to lease the operation, but finding none, decided to figure out the business on our own.  I suggested we go to LA and have a big cocktail party for all the agents, managers, and artists we could round up and tell them about our beautiful music room. Some did come for the free food and drinks and we met among others, BB King's manager Sid Seidenberg and Jose Feliciano's manager who believed in us and offered their artists to get us started.
In the next few years we presented Tina Turner, Ella Fitzgerald, James Brown, Ray Charles, Stevie Ray Vaughan, and many others.  One night a customer asked if I could also book the Four Tops for his daughter's debutante party.  Of course I said yes, and I have been booking music for social and private parties ever since. My business was first called The Party Company and I think I was the original Event Coordinator in town. But after designing invitations, managing flowers, décor, valet, and catering out of my kitchen with 2 little girls, I soon decided that the music part of the event was what I was passionate about and good at, so I incorporated my company and became Gulf Coast Entertainment.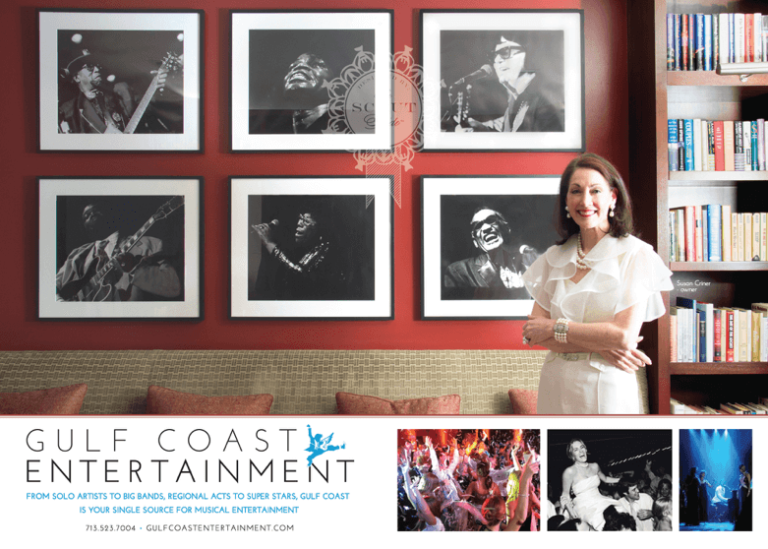 Susie at home with photos of artists from their gigs at Rockefeller's (photo courtesy Scout Guide Houston)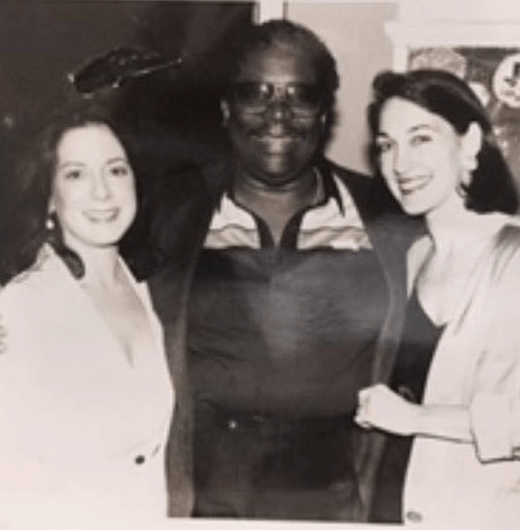 Susie (right) and friend Katherine M. (left) with the late B.B. King
Q: What is one of your most memorable/favorite events you have worked on?
S: After all the great shows at Rockefeller's and almost 40 years of booking parties, dances, and balls I have enough memories to write a book.  One party that stands out was a client's birthday party for her husband at the 18th hole club at Pebble Beach, that included a surprise appearance by Jerry Seinfeld. He flew in privately, performed a hilarious 60-minute set with just a stool and glass of water by his side, and flew out.  Oh, and one of the neighbors dropped by for a few minutes with good wishes for the birthday boy – it was Clint Eastwood.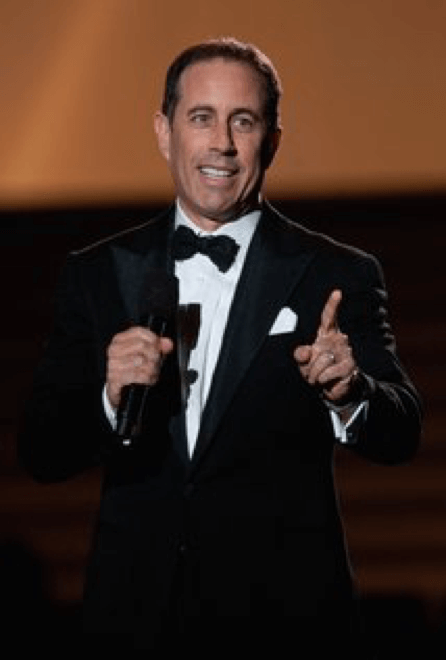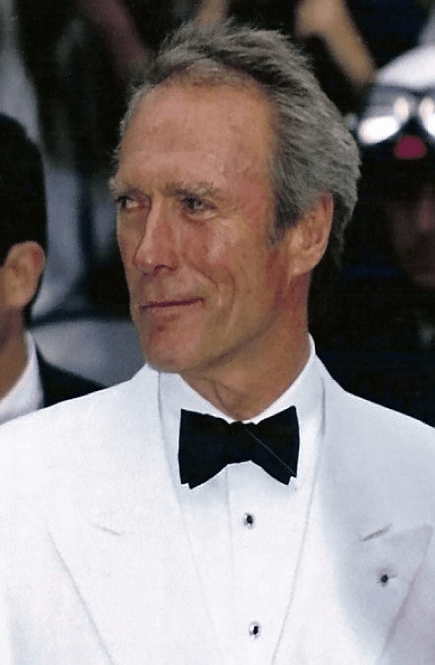 Another special evening was an intimate performance by James Taylor and band for the Astros Foundation and New Hope Housing.  One of the guests was filming the band with his cell phone, and since this is a huge no-no I was not surprised when one of the band members took away the guest's phone.  But lo! and behold he began filming James and each of the other band members from the stage and returned the iPhone to the guest!
Q: Who are some of your go-to artists to make an event especially memorable?
S: Grady Gaines led Little Richard's band The Upsetters in the 50's and he is still blowing the tenor sax like no other, and leading one of the most authentic dance bands around.  His horn section is unequaled, and the depth of his repertory spans 7 decades. He not only plays the music but has lived the life.  His recent biography is entitled "I've Been Out There" and he is definitely the real deal.  I love to put Grady Gaines & the Texas Upsetters on a stage – whether it's a festival or debutante party or anything in between.  I know that Monday morning the raves will pour in.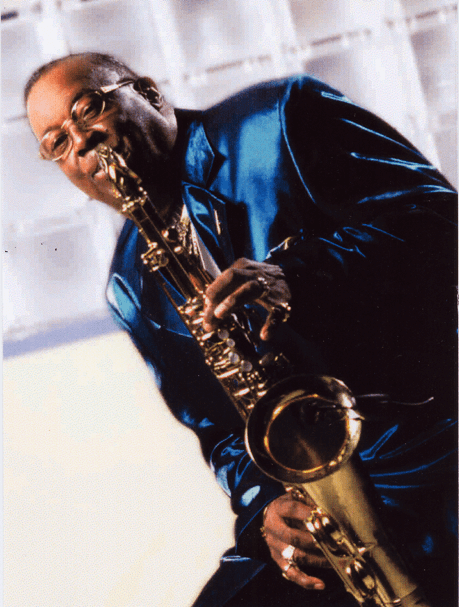 Q: What advice do you have for someone who is thinking about hiring entertainment for their party?
S: We know you can go online and find bands, musicians, entertainers of all sorts and will probably be happy. But what if something goes wrong? Who do you call, what do you do? We at Gulf Coast have almost 40 years' experience dealing with the music makers and managers in the region and around the country and can offer the best choices, curated especially for your event, with every detail and contingency considered. We coordinate all the technical and contractual aspects of an event, to spare you the terror of on-the-job training in musical production. Let us help!

Q: What should people know about you?
S: Married almost 45 years, with two incredibly beautiful daughters, and three grandsons (so far), my life couldn't be sweeter.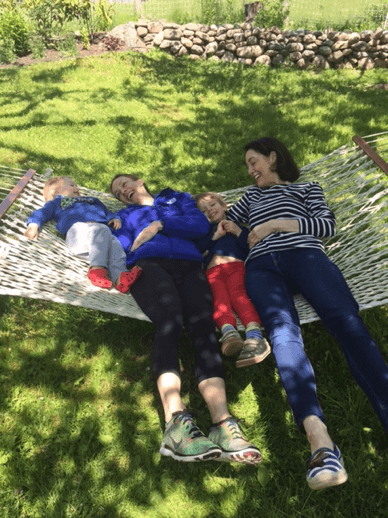 Susie (far right) with daughter Kate and grandsons Georgie and Lucky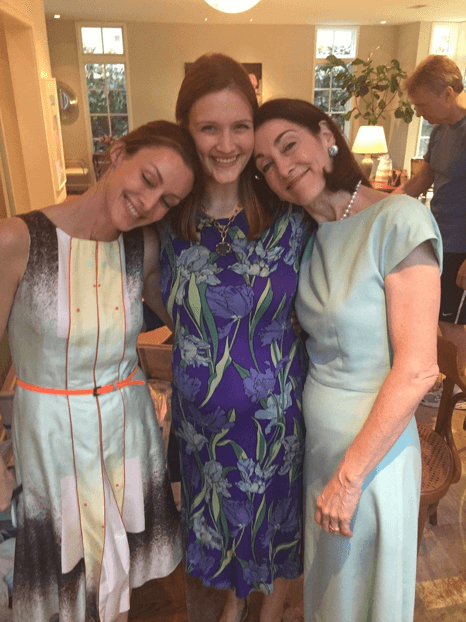 Kate Criner Bellin, Annie Criner Eifler, Susie Criner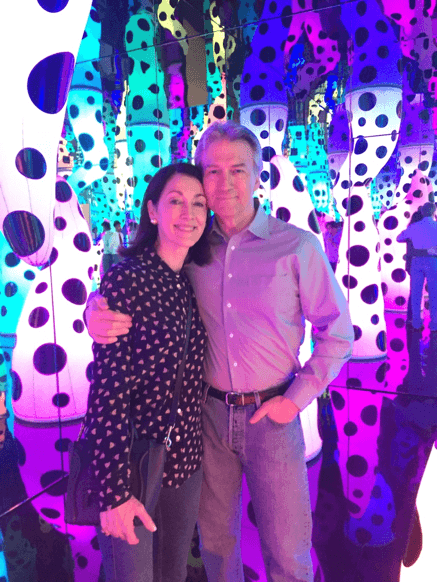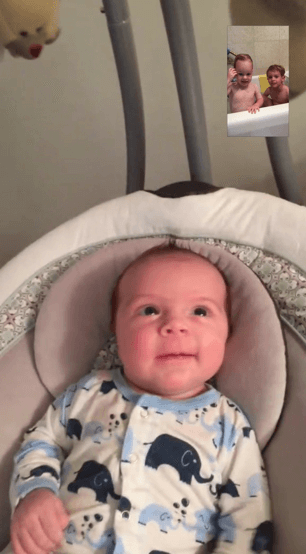 Charlie Eifler FaceTiming with Georgie and Lucky Bellin
With Annie assuming more of the heavy lifting at Gulf Coast now, Sanford and I can begin to spend more time traveling, enjoying our place in Maine, being with our girls and their families, and with our precious friends.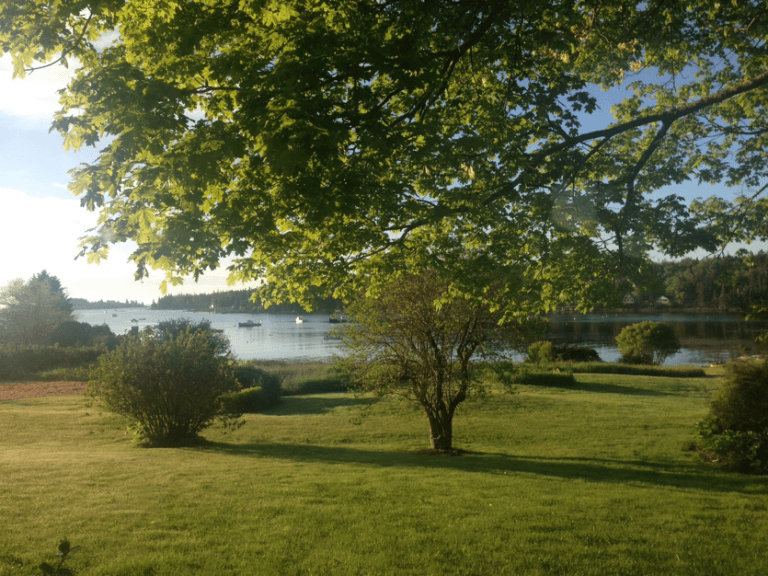 The view from Susie and Sanford's home in Maine


Contact: Susan Criner, owner
Gulf Coast Entertainment
713-523-7004
Susan@gulfcoastentertainment.com