Choosing the Special Songs for your Wedding Reception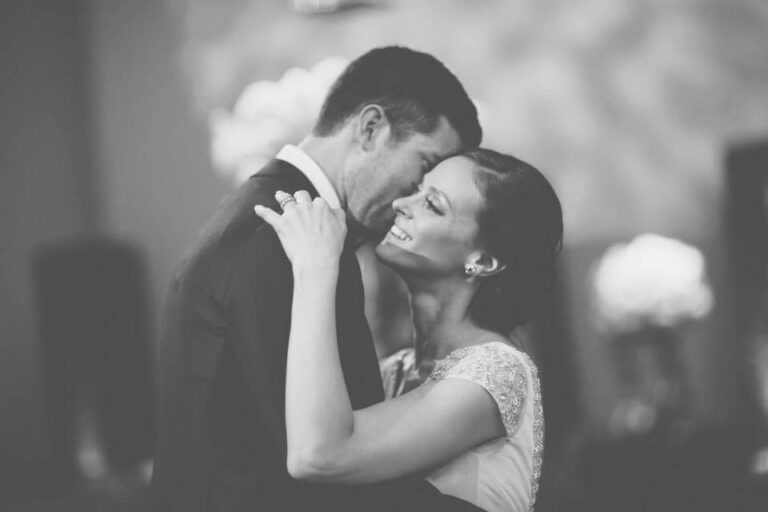 Once you have worked with your agent at Gulf Coast Entertainment to identify the perfect band for your wedding reception, a new task awaits: choosing the songs for your first dance, mother-son, and father-daughter dances.
You may be wondering if you should keep your first dance classic and go with Frank Sinatra, or if you should try a contemporary song that you and your honey love to snuggle up to. Does Dad still want to dance to Tim McGraw's "My Little Girl"? What about the fact that Mom hates being the center of attention–will the band let you cut the song short for the mother/son dance? (The answer to the last question is almost always yes! 2 minutes per song is usually just about right.) There are so many questions to answer, but we can help!
Our team at Gulf Coast Entertainment has put together a curated list of songs options to help make the song selection process easier. We understand that the tunes you choose aren't just any songs; you will remember your dances and how you felt as the center of attention forever, and we want the night to be perfect for you. Here is a list of some of our favorite and most requested wedding reception songs, along with a few helpful tips.
First Dances
At Last – Etta James
You Make My Dreams – Hall and Oates (GCE Owner Annie Eifler's First Dance!)
Isn't It Romantic? – Ella Fitzgerald
Something About The Way You Look Tonight – Elton John
Steal My Heart Away – Van Morrison (GCE Senior Account Executive Olivia Minahan's First Dance!)
Crazy In Love – Beyoncé
You are the Best Thing – Ray LaMontagne
Let's Stay Together – Al Green
Love and Happiness – Al Green
Baby I'm Amazed – Paul McCartney (GCE Senior Account Executive Sam Austin's First Dance!

 

A helpful tip: Make sure it's not the full version, or you'll be dancing with your bride or groom for seven minutes too long.)
Thinking Out Loud – Ed Sheeran
You Send Me – Sam Cooke
She's No Lady – Lyle Lovett (GCE Director of Finance and Administration Barbara Wells and her husband sang this song with their guests, a fun option if dancing just isn't your thing and you want to get the whole crowd involved!)
Something That We Do – Clint Black
Here, There, and Everywhere – The Beatles
Sittin' on the Dock of the Bay – Otis Reading
The Way You Look Tonight – Various
This Will Be (An Everlasting Love) – Natalie Cole
Signed, Sealed, Delivered – Stevie Wonder
Always and Forever – Various
Made for Me – Sam Cooke
All of Me – John Legend
Will you Be There – Michael Jackson
It Had to Be You – Various
The Best of My Love – Various
Come Rain or Come Shine – Ray Charles
Never Gonna Let you Go – Various
Forever and Ever Amen – Randy Travis
A Thousand Years – Christina Perri
Love Has a Thousand Faces – Randy Montana
No Place to Fall – Townes Van Zandt
Kiss Me in the Dark – Randy Rogers
Steal My Heart Away – Van Morrison
Mother and Son Dances
I Cant Help Myself (Sugar Pie Honey Bunch) – Four Tops
You are the Sunshine of My Life – Stevie Wonder
Days Like This – Jason Aldean
Unforgettable – Nat King Cole
What a Wonderful World – Louis Armstrong
Fly me to the Moon – Various
Have I told you Lately – Rod Stewart
When you Need Me – Bruce Springsteen
How Sweet it Is – Various
God Only Knows – Beach Boys
93 Million Miles – Jason Mraz
**A helpful tip from GCE Owner Annie Eifler is to combine your father-daughter and mother/son dances if you don't want to be the focus of attention for too long. 30 seconds into her father/daughter dance to "We're Havin' a Party" by Sam Cooke, Annie's husband and his mom joined in for their mother/son dance, and by the end, the whole crowd joined in. It was a great way to get people on the dancefloor and stay all night!

**Another tip to keep in mind from GCE's Barbara Wells is to always listen to the song first and pay attention to the lyrics. The last thing you want while dancing the night away is to have people raising their eyebrows if the lyrics are not quite what you thought they were…
Father and Daughter Dances
Stand By Me – Ben E. King
Isn't She Lovely – Stevie Wonder
My Girl – Temptations
Forever Young – Rod Stewart
We're Havin' a Party – Sam Cooke
What a Wonderful World – Louis Armstrong
I Loved Her First – Heartland
The Way You Look Tonight – Various
Brown Eyed Girl – Van Morrison
Signed, Sealed, Delivered – Stevie Wonder
Forever Young – Rod Stewart
My Little Girl – Tim McGraw
Some Kind of Wonderful – Drifters
I Wish you Love – Rod Stewart
Rhinestone Cowboy – Glen Campbell
In My Arms – Mark Wills
Travelin' Blues – Loggins & Messina
We hope this list will help you find the perfect songs for your wedding day. The best advice we could give is to make sure the songs feel right to you and your significant other. It is a day for celebrating and you deserve nothing but the best. Happy song searching from our team at Gulf Coast Entertainment! For more tips, or to book a band for your wedding, please call Gulf Coast Entertainment at 713-523-7004. We can't wait to hear from you!