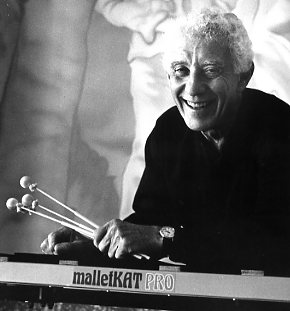 Harry Sheppard is one of the most entertaining and challenging vibraphonists around. When he starts doing his double-fisted thing – and when he gets going, he's a blur – it's truly a joyous thing. The seventy-something Sheppard, who moved to Houston in the 80's, is deservedly a legend there. Back in the 50's, Sheppard was playing in New York with the likes of Billie Holiday and Benny Goodman and opening for Duke Ellington.
As comfortable playing solo as he is in duos and trios, Harry Sheppard's music is always lively, spirted and played with unbridled enthusiasm.
Not sure if this is the right band for you? With just a few pieces of information, we will send you a free, curated list of entertainment options for your event. 
Standards including Cole Porter, Irving Berlin, Gershwin
Pop classics (Santana, the Beatles)
Brazilian Jazz
Reviews